Translator Danish-Dutch
—
Portfolio
Edith Koenders is a literary translator.
I've done the design and development for this site, using a Gatsby frontend and Wordpress as a headless CMS.
The headless Wordpress backend is intuitive and familiar to most, and also cost-effective to run.
Thanks to Framer Motion I was able to add some smooth page transition animations. I tried to mimic the idea of picking a book from a bookshelf.
View site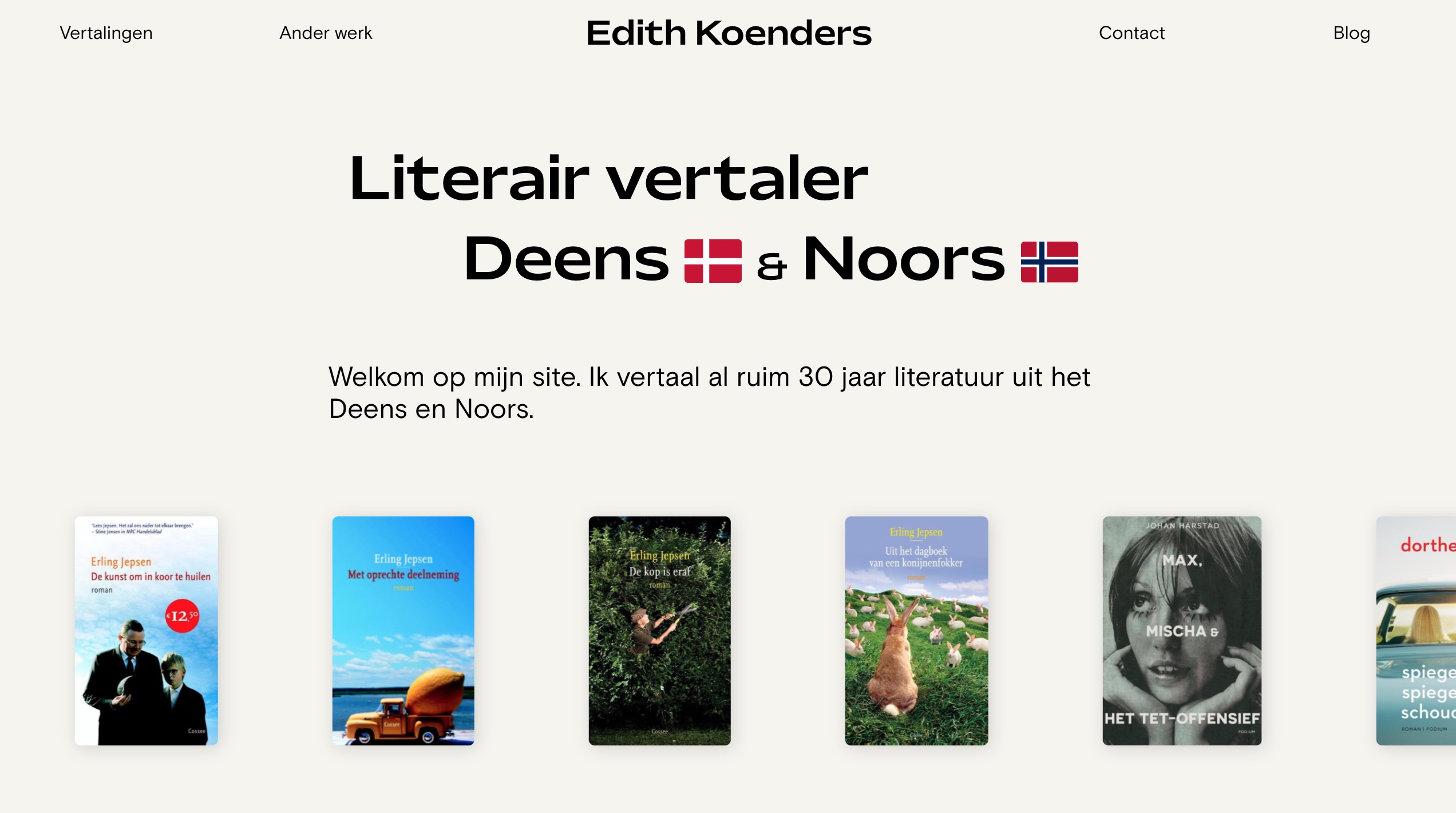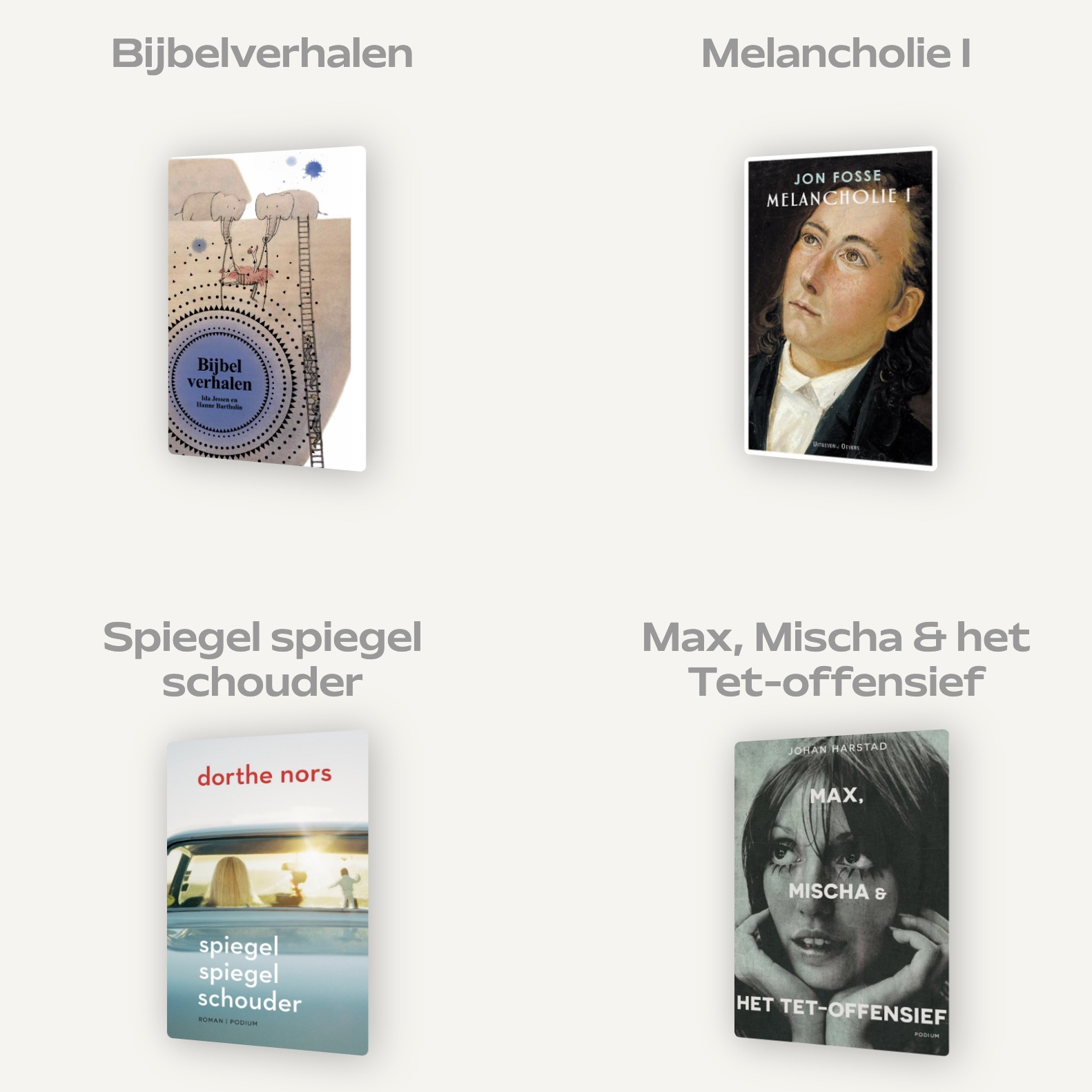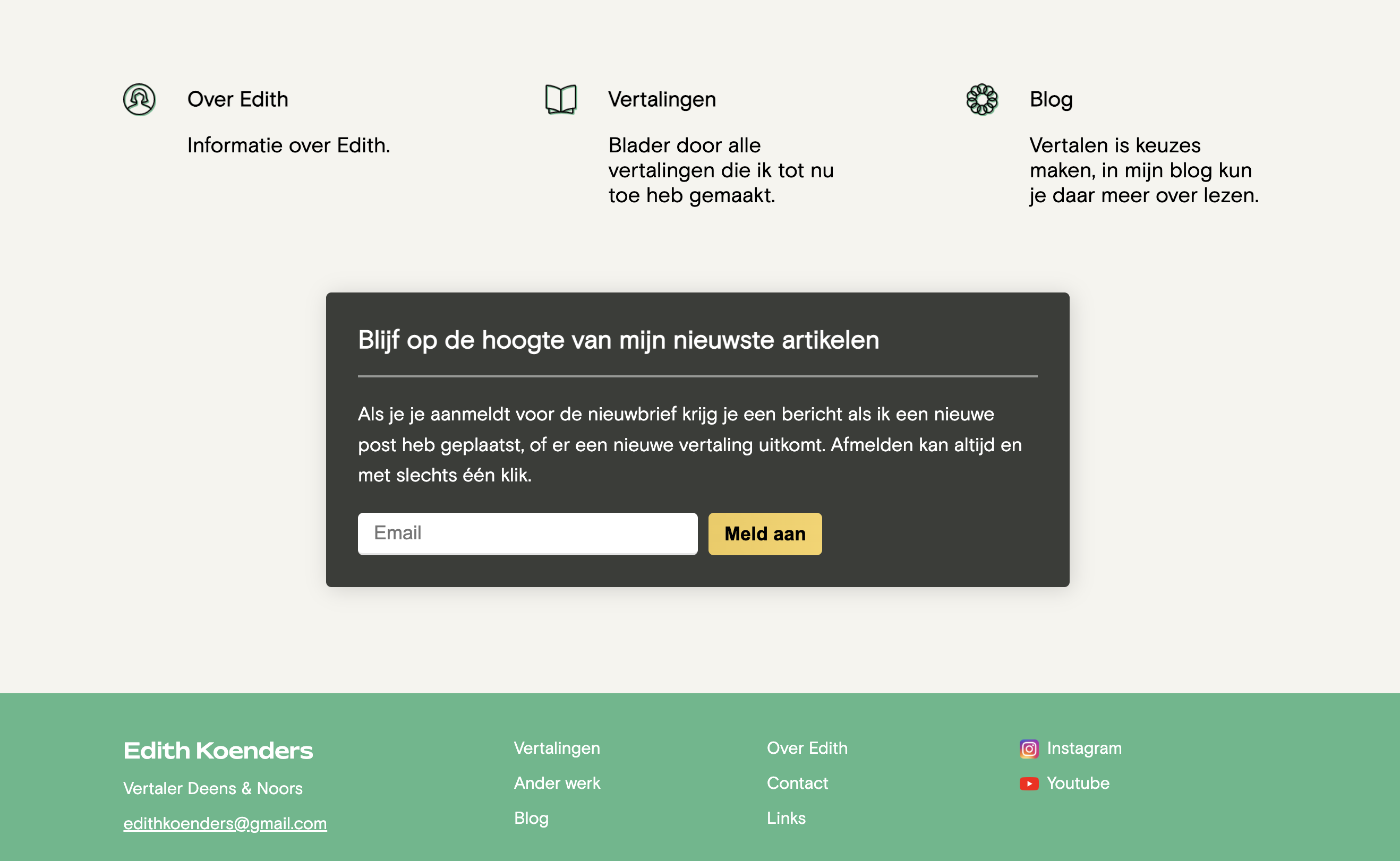 © Robbert van der Hoeven — 2023